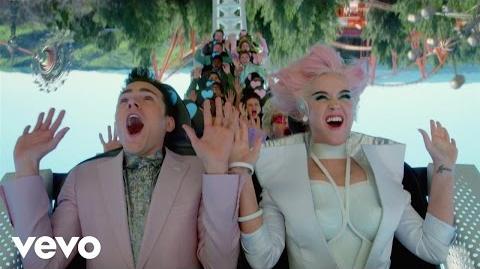 Chained to the Rhythm has two videos. The official was shot Six Flags Magic Mountain theme park in California and features Perry at a futuristic amusement park called "Oblivia". As the video progresses, Perry becomes more aware of repetitiveness and homogeneity of the other guests in the park. The lyric video features Perry's hand preparing treats for a hamster.
Videos
Ad blocker interference detected!
Wikia is a free-to-use site that makes money from advertising. We have a modified experience for viewers using ad blockers

Wikia is not accessible if you've made further modifications. Remove the custom ad blocker rule(s) and the page will load as expected.