March Madness Music Video Tournament (2017) has been decided by voters in March 2017 what is the best music video of all time. Sixty-four videos will be slotted in a March Madness-style tournament. There are two conferences (Retro and Digital) with two divisions (80s & 90s, 2000s & 2010s) and users that contribute here will recieve free trial adminship during the conference rounds.
The Tournament has begun today at 11 am EST with voting on Retro round 1 and . Voting has ended on March 8 at 11 pm EST with the Digital round 1 beginning. Round two for Retro ended on March 12 at 11 am EST and round two for Digital ended on March 15 at 11 pm EST.
Voting for division semi-finals for start on March 19 at 11 am EST and the finals has ended on March 22 at 11pm EST. The conference finals occurred between March 26 (11 am EST) and March 29 (11 pm EST) with tournament final between March 29 (11 pm EST) and April 2 (11 am EST).
In case of a tie at the end of a round (for Rounds 1 and 2), voting will be extended until the tie is broken. If there remains a tie, both videos will go on to the next round.
Tournament Bracket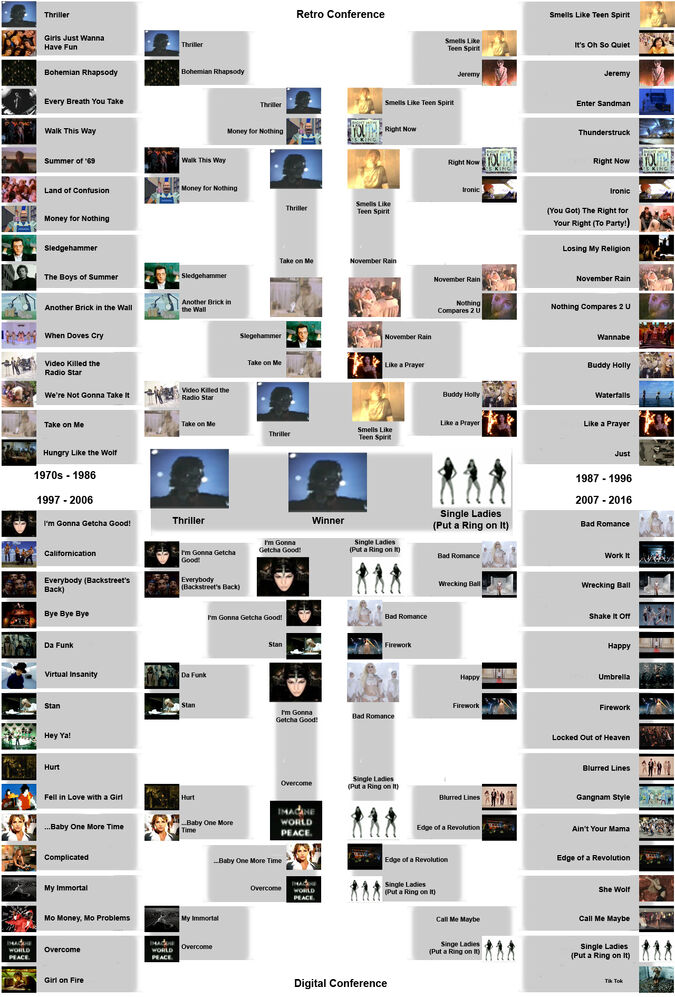 Ad blocker interference detected!
Wikia is a free-to-use site that makes money from advertising. We have a modified experience for viewers using ad blockers

Wikia is not accessible if you've made further modifications. Remove the custom ad blocker rule(s) and the page will load as expected.