March Madness Music Video Tournament (2017) has been decided by voters in March 2017 what is the best music video of all time. Sixty-four videos will be slotted in a March Madness-style tournament. There are two conferences (Retro and Digital) with two divisions (80s & 90s, 2000s & 2010s) and users that contribute here will recieve free trial adminship during the conference rounds.
The Tournament winner was Michael Jackson's "Thriller" video.
Tournament Bracket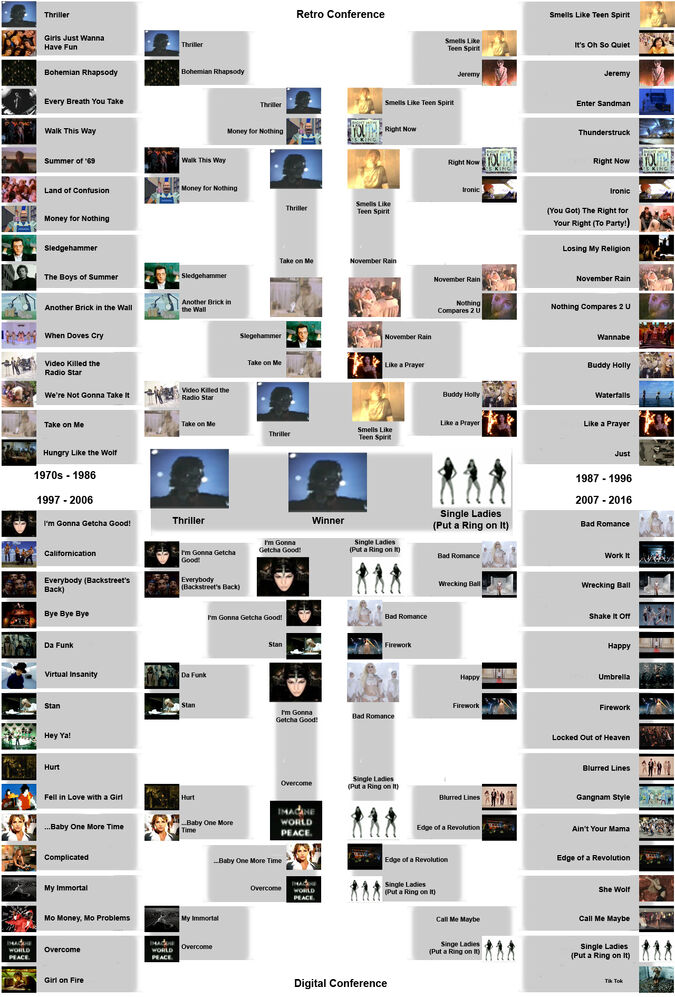 Ad blocker interference detected!
Wikia is a free-to-use site that makes money from advertising. We have a modified experience for viewers using ad blockers

Wikia is not accessible if you've made further modifications. Remove the custom ad blocker rule(s) and the page will load as expected.